With a new feature added to DEP-i, dealers now have the ability to push a feed on demand to third party sites. When a dealer makes sudden changes and wants to get them out to sites like Car Gurus, Auto Trader and other third party advertisers a, simple click of the button pushes all data, photos and images. See screen shots below showing how easy it is. This is available in both IMS and IMS+ packages.
1. When on the DEP-i Dashboard, simply click on Imports and Exports and then click on view exports.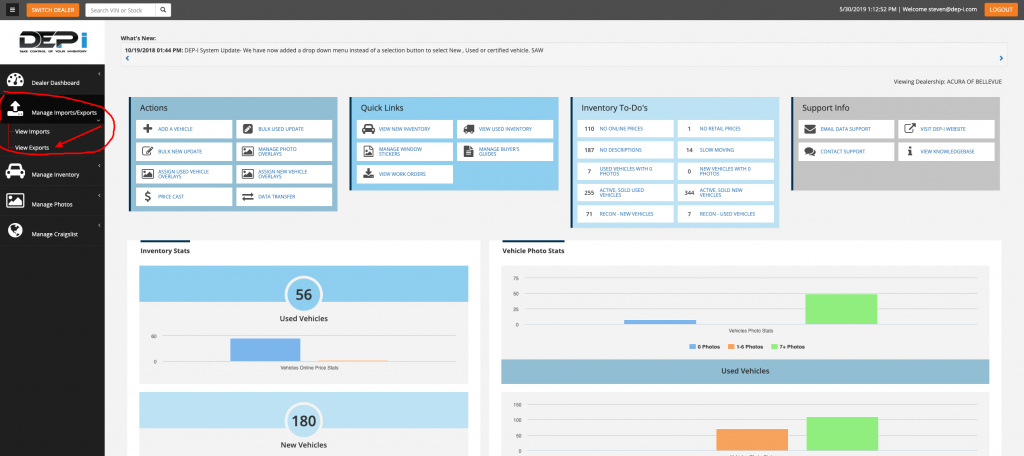 2. You will arrive on the page below; click on Force Push Export button on the left side of the page.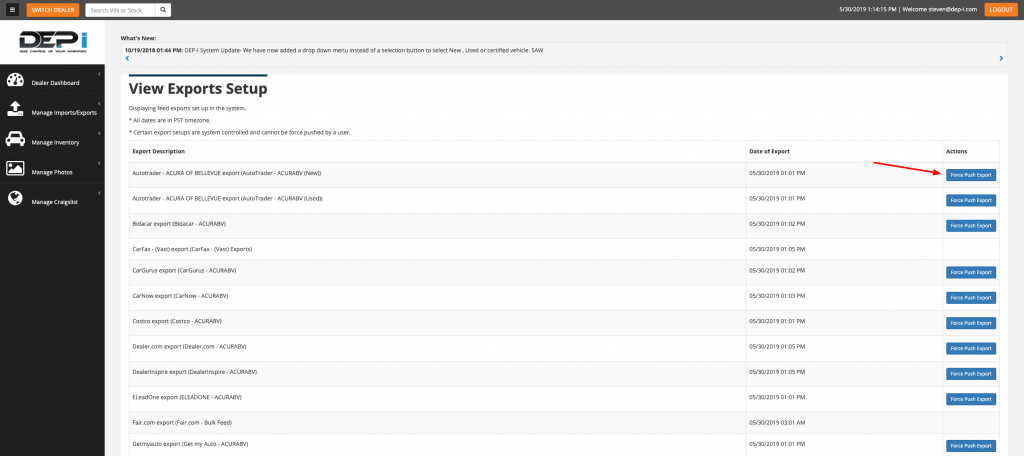 Please feel free to reach out to me if you have any questions.